Rebuilding at scale with ZyroFisher
Client:                         ZyroFisher Ltd
Industry:                    Outdoor Leisure Apparel
Project Location:       Darlington UK
Came to Village for:   Enterprise Systems/Company Merger 
When our customer Zyro came to us about their upcoming merger, we knew it would take an analytical eye and finely deployed technical skills to ensure a smooth transition. We have been working with Zyro since the creation of their current website in 2009, and have created a number of cutting edge web apps for them throughout the last decade, which are still faithfully serving sales team members today.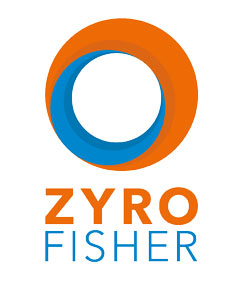 As a digitally-driven B2B merchant, all of ZyroFisher's transactions are handled by code which has been created or curated by Village Software – transactions which total £40M annually. Scale and reliability are key at this high volume.
ZyroFisher's websites are distributed across an older ASP.Net WebForms and newer ASP.Net MVC codebase. They use a shared SQL Server to handle the hundreds of customers and salespeople who are signed in simultaneously
"All of ZyroFisher's annual £40M of transactions are handled by Village Software code."
- Richard Bailey
The Problem
---
Merging with Fisher Outdoor provided an exciting new challenge.
Fisher's online customers expected no disruption to the service they had been receiving, nor a loss of any of the features they have come to expect in their respective online web store. ZyroFisher took the opportunity to call for a complete overhaul and upgrade of their website, all within a strict three-month time window. Because this task was so large, we worked under ZyroFisher's direction, alongside other contractors who took on front-end responsibilities. We applied a light project management structure from our side where tasks were distributed with JIRA, with spend-per-task reported back in regular scrums.
The Solution
---
We worked in agile sprints to develop a huge number of new features as well as "re-wiring" the overhauled HTML templates of the site so that they can talk to its existing ASP components.
For example, we replaced a lot of mismatched legacy plugins with Bootstrap across the board, simplifying the codebase and the remote dependencies of the site.
The Technologies used:
Microsoft ASP.Net
Microsoft SQL Server
Bootstrap
js
Biggest Wins:
Reliable service to the end user
Speed and accuracy of implementation
Introduced new sales channels seamlessly
The Challenges
---
Accurate time estimation and version control were of paramount importance.
We had to accurately estimate the time to development of features being brought from the Fisher Outdoor site, which required careful analysis. These figures helped to inform our customer's timeline so that they could meet their goals for 2016/2017 strategy.
Managing the version control of the source was a job we took seriously from the outset of the project, knowing that we had to retain the ability to make urgent patches to the live site while transitioning the rebuild into its new status as the primary website source. We planned and executed this plan with ZyroFisher to ensure safety of their website source code – a priceless asset.
The Results
---
ZyroFisher go forward as one market-leading company, knowing that they have a strong ally to depend upon for software skills as and when they are needed.
Village are the software resource which helps companies meet their strategic vision for the future. Whether that is rapid growth or diversification, Village Software is the perfect partner for mitigating the risk of software resourcing in a flexible way.
Village Software is the perfect partner for mitigating the risk of software resourcing so you can meet your strategic goals
- Richard Bailey
ZyroFisher
ZyroFisher is the largest privately-owned cycling and outdoor parts and accessories distributor in the UK. They distribute a massive range of market leading products to improve cyclists' experiences around the UK and Ireland. In April 2016 Zyro Bought Fisher Outdoor Leisure to form ZyroFisher.