Cassie spends three inspiring days at NDC London
---
Date: Monday, February 20, 2023
Cassie Wong was flying the flag for Village Software at last month's NDC London conference - one of Europe's largest events for .NET and Agile Development.
NDC London 2023 was a 5-day event for Software Developers, which took place 23-27 January at the Queen Elizabeth II Centre, Westminster.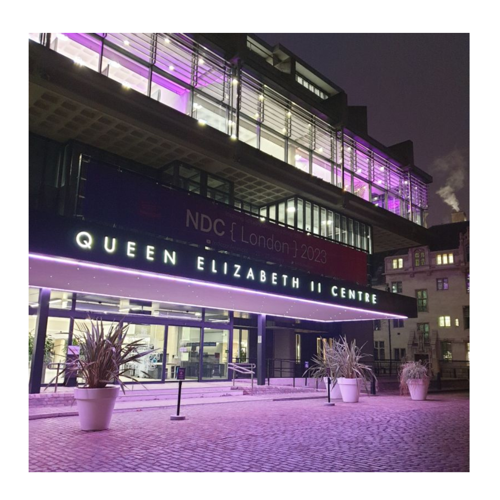 It was a packed agenda. Different industry-leaders spoke every hour across six different rooms.  Speakers included Microsoft's Steve Sanderson (creator of the web app framework Blazor) who gave a keynote address on the history of the web including a demo of compiling and running the code for the world's first web server, and also Nick Chapsas talking about .NET 6's "hottest feature", Minimal APIs.
Cassie attended an informative workshop on How to use Graph API by George Coldham (Cyber Security Cloud Solution Architect at Microsoft) and Michelle Sandford (Developer Engagement Lead at Microsoft) with some very useful Powershell tips included.
"I really enjoyed the talk by Martin Thwaites, a Developer Advocate at Honeycomb", says Cassie. "He challenged thinking about dependence on unit tests alone, and instead suggested a better way, which is to focus on 'outside-in' integration testing that focuses on testing the boundaries of your service."
"As well as the packed speaker agenda, there were lots of other activities including workshops, walking around the exhibitors (and collecting their stickers!), not to mention the all-inclusive food and drink stalls – make your own cheesecake being a highlight!"
Cassie continues, "It was an incredible few days. I left armed with lots of new insights and learning as well as bags of inspiration and energy! And a free NDC London hoodie!"