Work ≠ Stress
---
Date: Friday, May 18, 2018
May 14th – 20th is Mental Health Awareness Week, this year the Mental Health Foundation (MHF) is focusing on Stress.
Stress is something that affects both our mental and physical health, prolonged stress can lead to long term health problems. Learning to recognise when you are feeling stressed is key to reducing its impact. There are online tests that can help you identify how you are feeling, such as; Test your stress by the MHF or Check your mood by the NHS.
If you notice that you are feeling overwhelmed, angry, sad, stressed by work. Here are a few of the tips I have learnt to help manage those moments.
Step away from the desk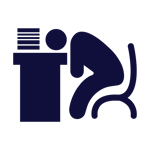 First things first; I take a break. Taking a 5-minute breather, making a drink, or even a bathroom break, gives my body the opportunity to wind down production of the stress hormones (adrenaline & cortisol). Additionally, time away from the problem can help me see things from a different perspective upon return.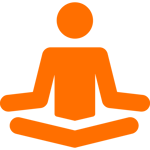 Talk to a friend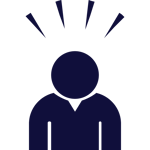 Sometimes I take a break and ring my partner. Stepping outside of my work brain and laughing at a joke or venting for a moment, releases the hold that stress can have on your thoughts. I might also talk to a colleague about their day, or the latest movie, or board game, this gives me a break from how I'm feeling.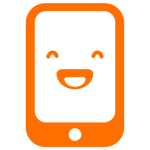 Lists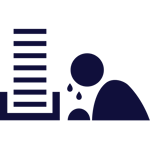 I love lists. When I feel overwhelmed by my work load, emails pinging at me, phone calls, the already mounting to do pile. I write up a list of what needs to be done and then prioritise it. Additionally, if I identify a job that someone else could do, I pass it on. This breaks things down into manageable tasks.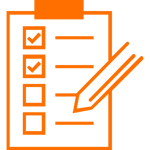 Talk to management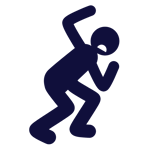 Discussing mental health is still something that is stigmatised; but it should be discussed just as easily as we discuss the state of coffee supplies. My mother passed away last year and though difficult I wrote to my managers about the problems I was having returning to work and feeling overwhelmed. They helped me ease back into the role and were understanding about the long-term impact.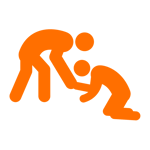 "If you are concerned that you are developing a mental health problem you should seek the advice and support of your GP as a matter of priority. If you are in distress and need immediate help and are unable to see a GP, you should visit your local A&E." - https://www.mentalhealth.org.uk/your-mental-health/getting-help
There are also many helplines you can call to speak to someone right now about how you are feeling. Remember you are not alone. The MHF have a publication on Stress how-to-manage-and-reduce-stress and also one on how-to-support-mental-health-at-work.
Take a big breath in and slowly breathe out

You got this!