Why Azure?
---
Date: Friday, June 26, 2015
Microsoft Azure is a service we use to host websites, web services, and databases, powered by Microsoft's datacentres around the world.
Azure supports a dazzling array of different computing features. A lot of people presume that it's like a traditional Virtual Private Server, where you start up a Windows or Linux Virtual Machine and run any applications you need to on there. That's called IaaS (Infrastructure as a Service), and while Azure does support many such options, they're not the best thing it has to offer.
What if you could receive the pure benefits of running web apps and databases without ever having to think about the underlying operating system, scheduled maintenance, and updates that go with it? Well, that's exactly what Azure offers with "Platform as a Service" (PaaS) functions! In minutes, we can start up hosting for:
Web apps and APIs;
MS-SQL or MySQL databases;
NoSQL;
Even 'Machine Learning' and massive 'Search as a Service' instances!
Microsoft manage all of the underlying tech, so the Windows Servers that your sites run on are always secure and up-to-date. As you'd expect from the cloud, all of these solutions can be made scalable and georedundant.
And, amazingly, these services come cheaper than a self-managed VM!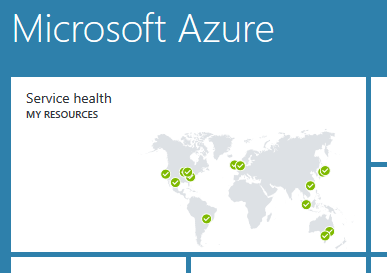 We are experienced in hosting massive sites and APIs on the Microsoft cloud. Make us your trusted partner for delivering future-thinking solutions like these! We are thinkingahead@villagesoftware.co.uk